RFID loss-prevention solution for Moleskine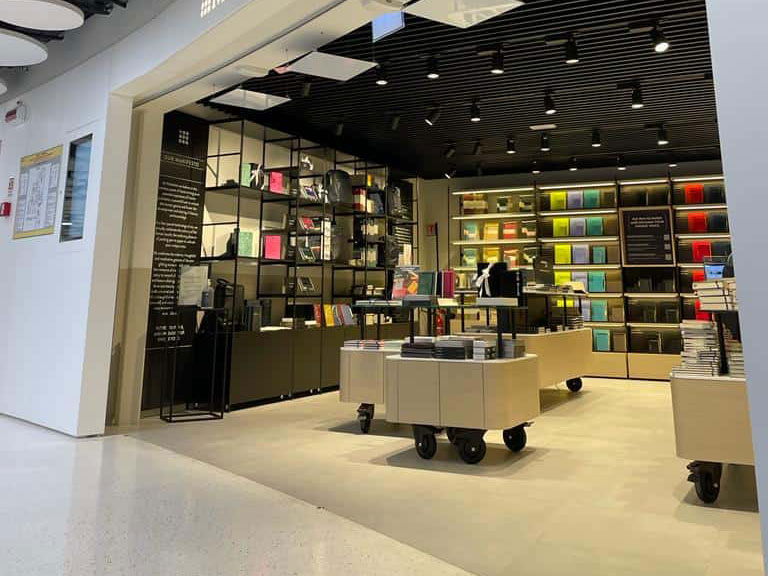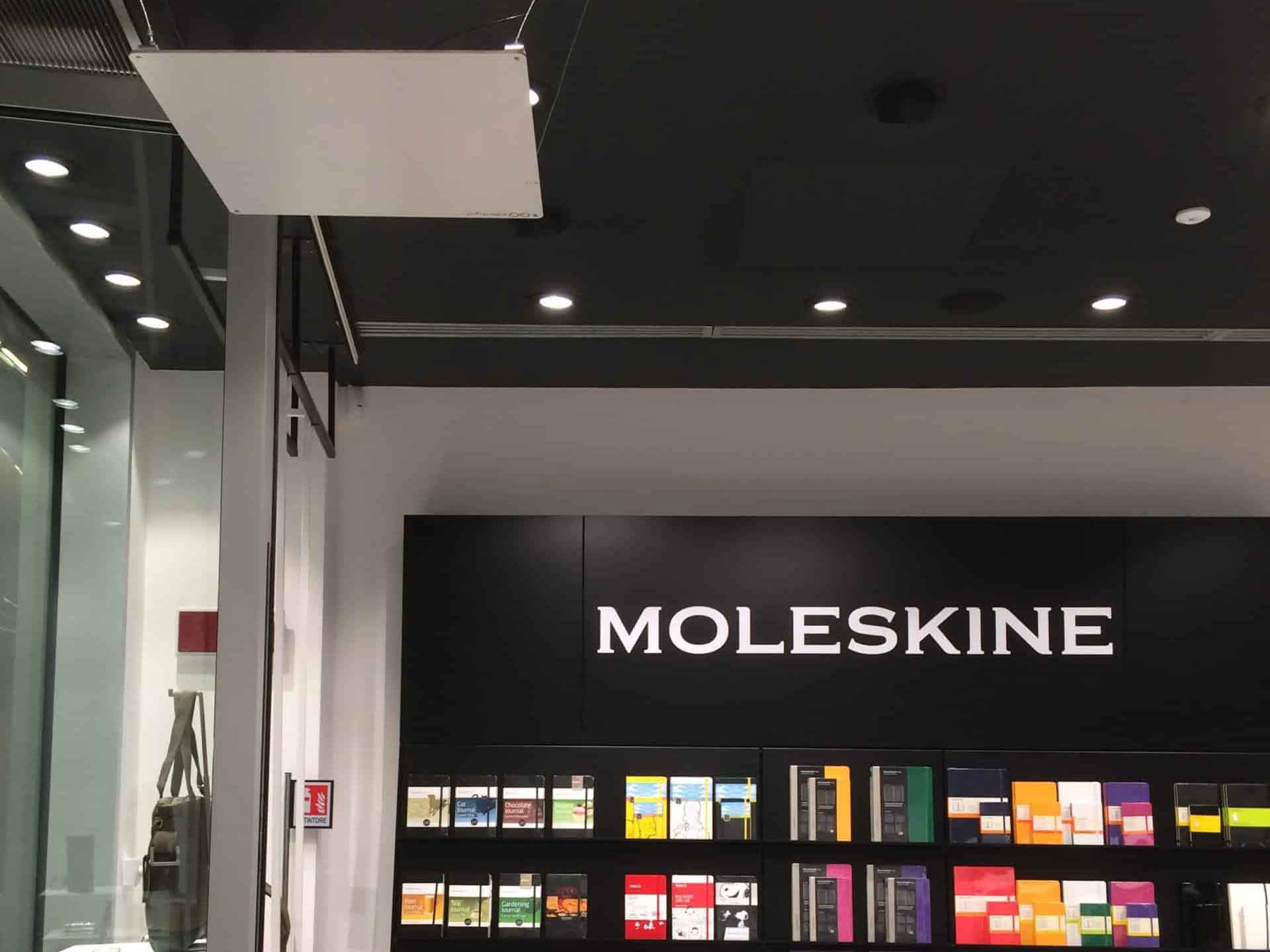 Deploying loss-prevention systems without affecting the aesthetics of stores is a challenging task.
Moleskine, the worldwide reference of creative writing products, has solved this by adopting Keonn's RFID solution: an overhead set of Advantenna-P33 antennas connected to AdvanGuard RFID alarm unit.
This discreet loss-prevention solution, deployed and managed by our partner Infinity ID, has been installed in the ceiling of Moleskine stores providing multiple benefits:
Better aesthetics, that attracts more customers
Flexibility of installation
Theft reduction
Better aesthetics
Flexibility of installation
Theft reduction
Do you have a project in which we can help you?
Contact us