RFID interactive systems at Springfield stores
Interactive retail systems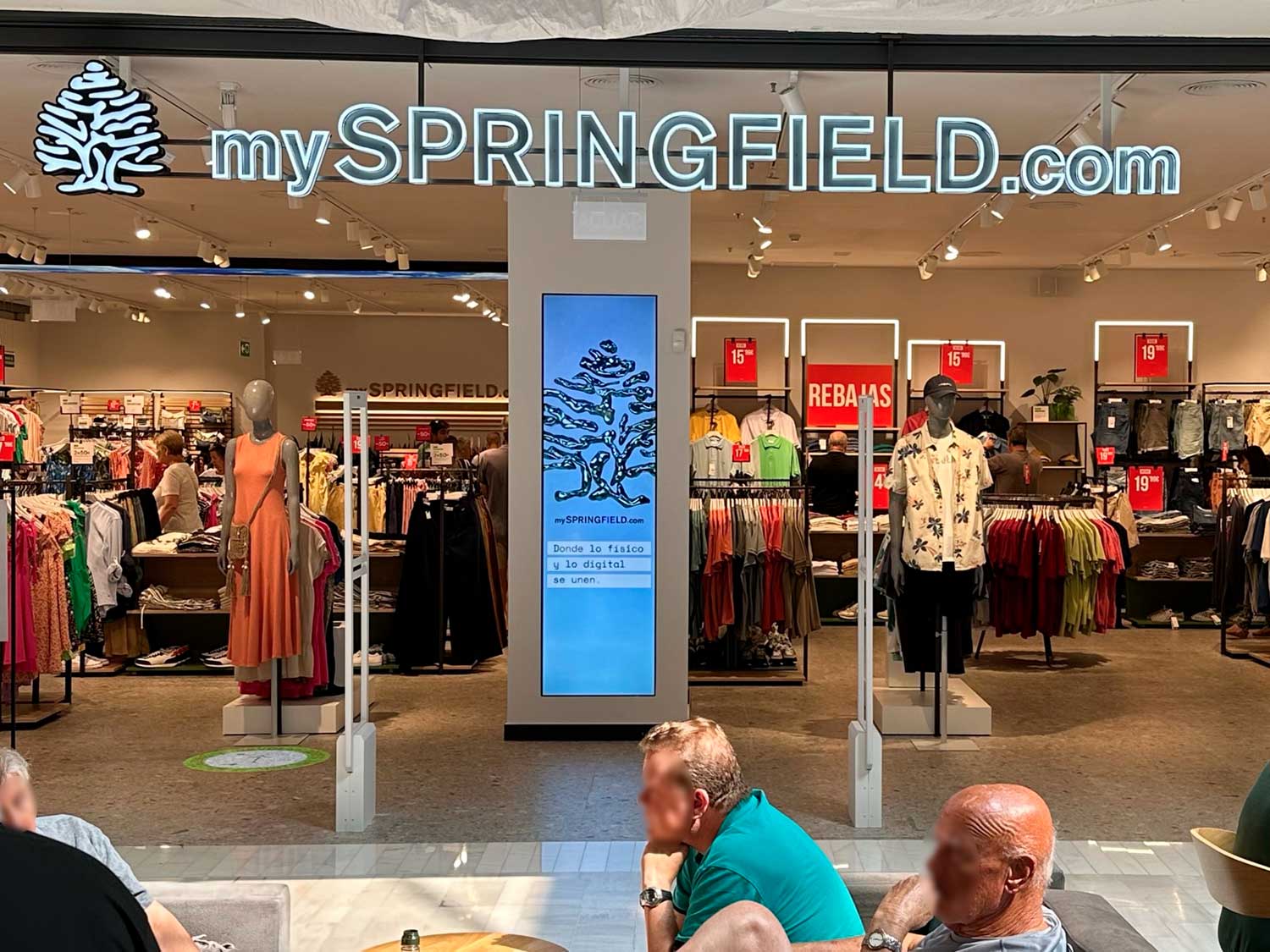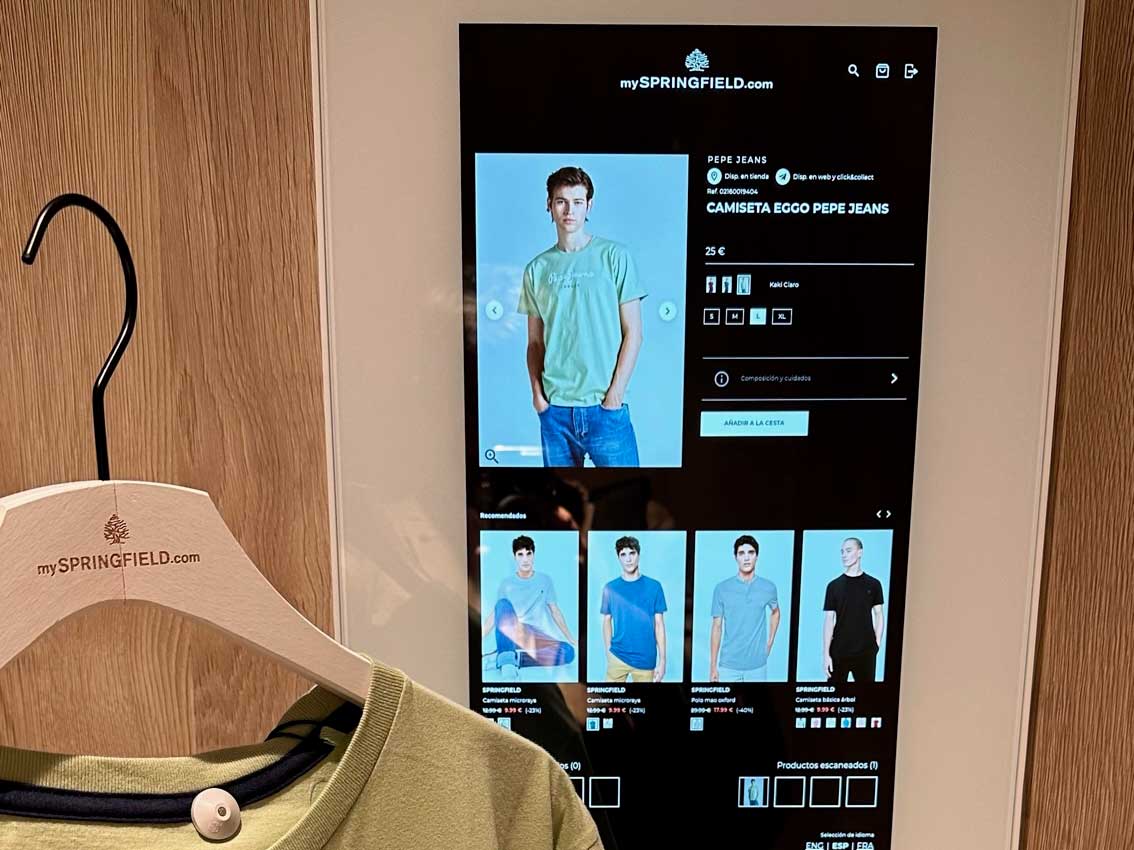 The fashion brand Springfield (Tendam Group) has equipped multiple stores with Keonn interactive RFID systems.
A total of 15 AdvanMirror (RFID smart mirror) and 55 AdvanLook (RFID recommenders) have been installed in the sales floor and in the fitting rooms.
Additionally, Tendam is using 26 AdvanPay units for operational processes.
Our partner Chromium has managed and deployed the project.
Thanks to these implementations, Springfield customers enjoy a much better shopping experience.
Unique shopping experience
Fast payment process
Do you have a project in which we can help you?
Contact us