SOTF, Store Of The Future, uses Keonn equipment to create a unique shopping experience
Readers
Multiplexers
Antennas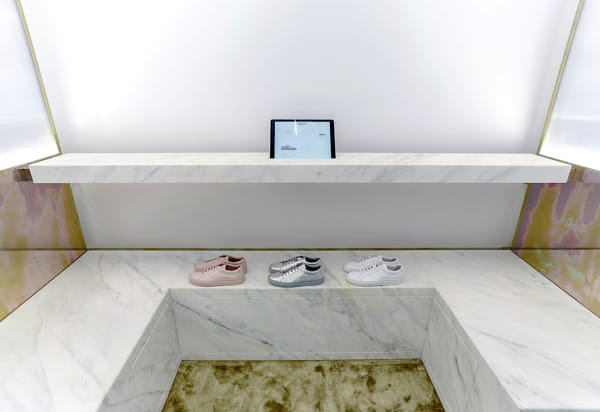 Sotf, a new Italian footwear chain, is using Keonn RFID equipment to create a unique shopping experience.
The store has 5 fitting rooms, each equipped with AdvanReader-150, AdvanMux-16 multiplexers, Advantenna-p11 antennas and a tablet.
When a customer takes shoes to a fitting room, the shoes are identified and information about them appears immediately on a tablet screen.
Customers use the tablet to send requests to store associates, who receive the notification on a smartphone, and are able to serve customers faster.
Store associates also provide interactive information to customers, bringing the benefits of online stores in physical stores.
The solution has been developed and installed by Temera, an Italian system integrator specialized in RFID solutions for retail.
Interactive information about products
Enhanced fitting rooms
Do you have a project in which we can help you?
Contact us