Marks & Spencer deploys Robin, Keonn's RFID robot!
Automatic inventory & tracking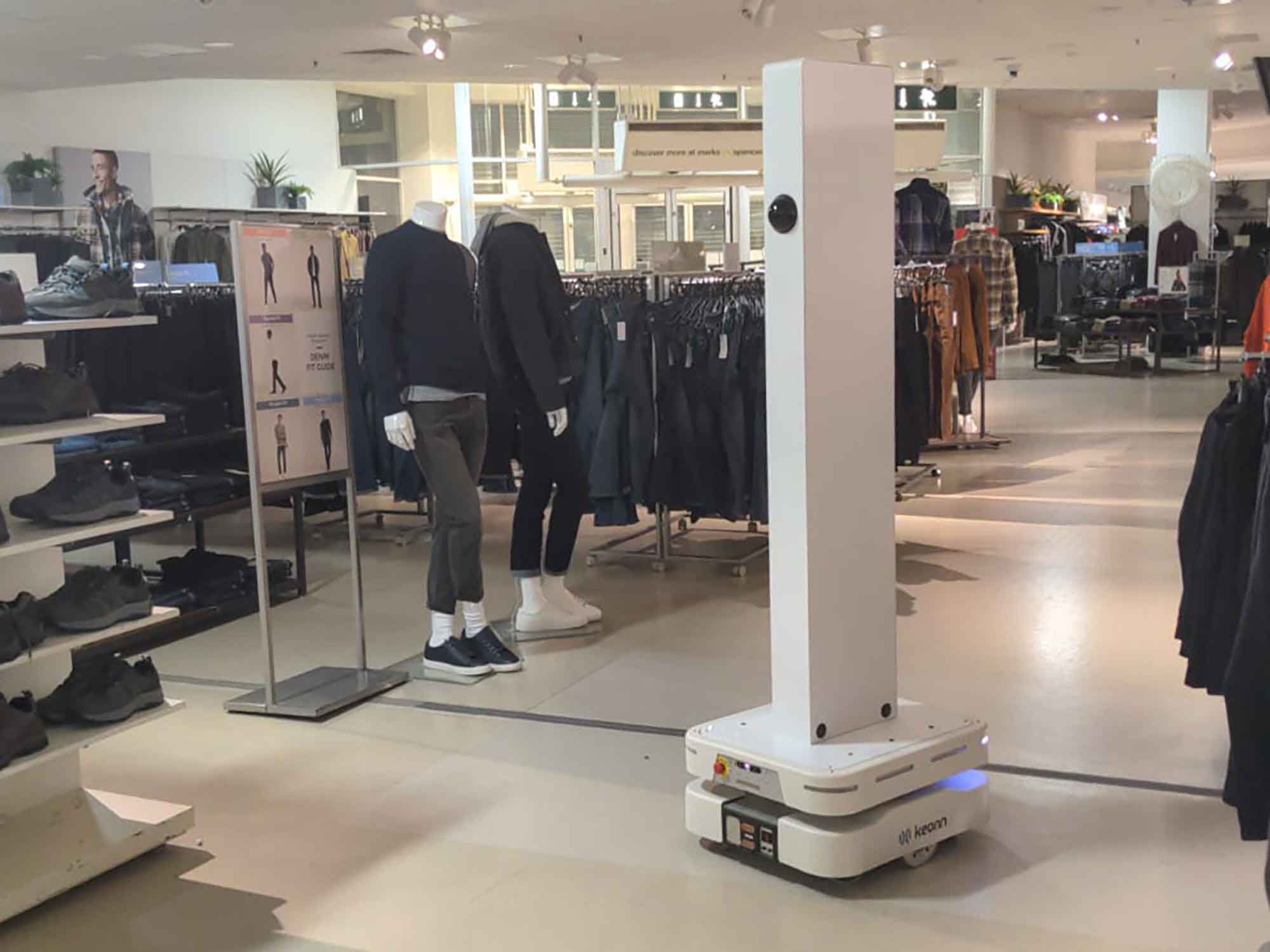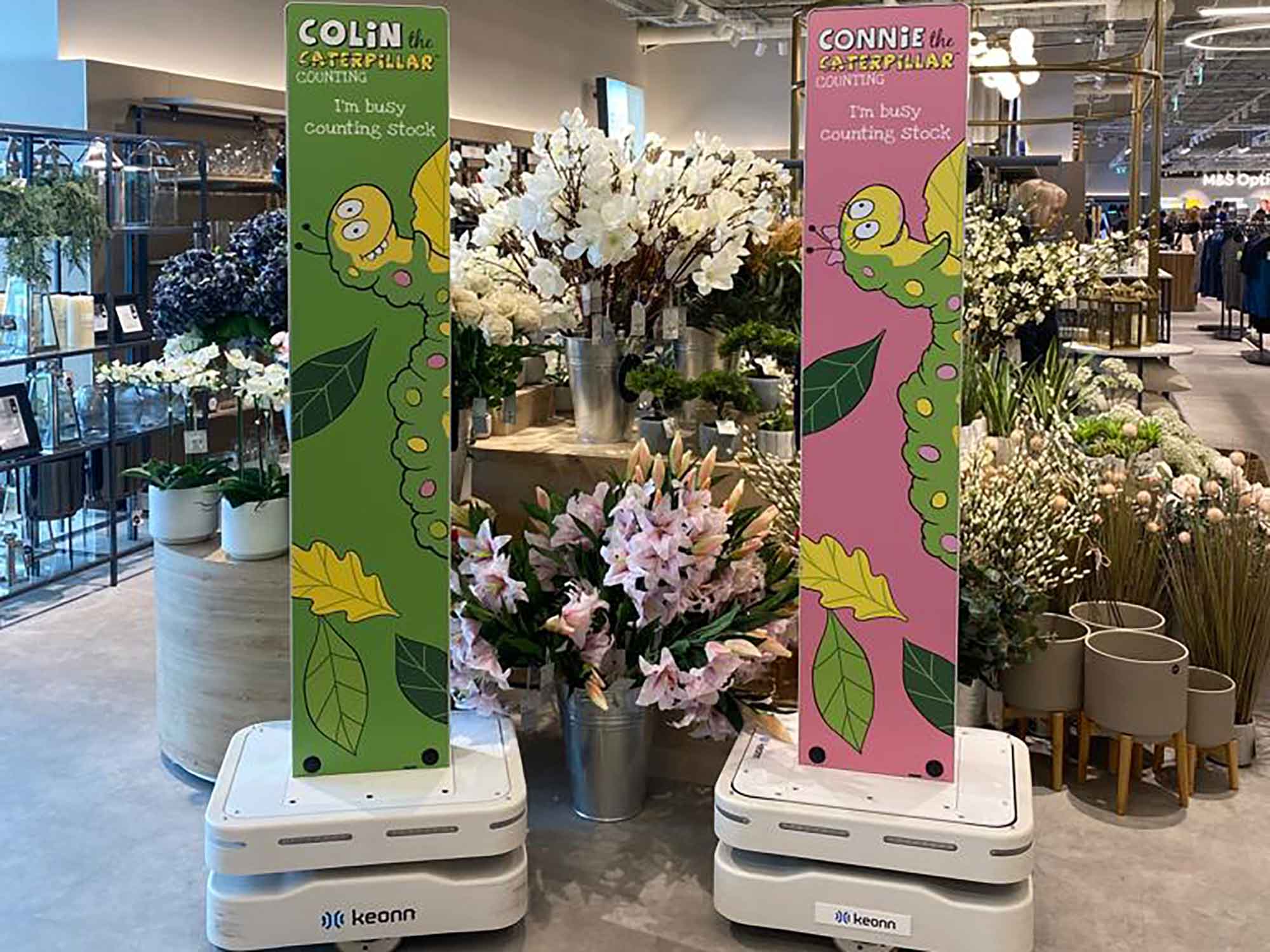 Marks & Spencer has deployed Robin, the autonomous RFID robot for inventory and location, in two stores in London.
M&S is combining Robin on the sales floor with AdvanTrack-500 on the backstore, to obtain automatic daily inventory.
At Stevenage store, the two Robin units (one for each floor) have been named after Colin the caterpillar, the iconic mascot of M&S, as Collin & Connie the COUNTING-Pillar!
Thanks to Robin, M&S now has daily inventory, with higher accuracy and with item location, which allows M&S to serve customers better, improve efficiency and increase sales.
Daily inventory
Item location
Better customer experience
Improved efficiency
Increased sales
Do you have a project in which we can help you?
Contact us